And I'm being serious here. If any of you have ever looked at an old Toyota Hiace (Toyota "Van" in the US) from the 80's and 90's,  in all its angular and absolutely diabolically ugly glory, you'll know exactly what I'm talking about.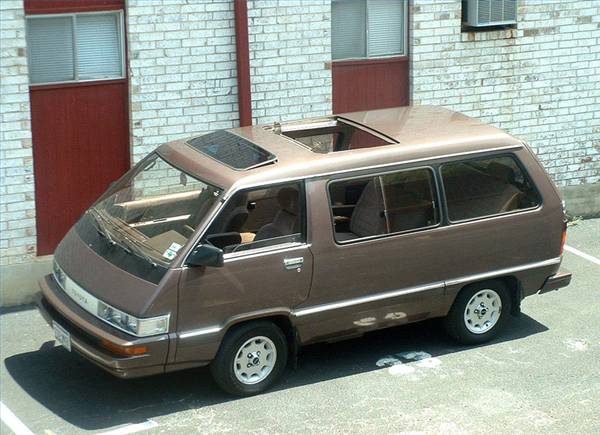 They should have called it the Chariot, like on Lost in Space.  Then shot it into a black hole.
(Image via cargurus.com)
First of all, can anyone explain to me how that aesthetic disaster made it past the first stage of development? Anyone? No? Didn't think so. The Hiace looks like something I'd scribble onto a napkin at Wendy's as a joke for my buddies to laugh at, but apparently one of the brilliant engineers thought this vehicle was comparable to the artistic prowess of the Mona Lisa or the statue of David.